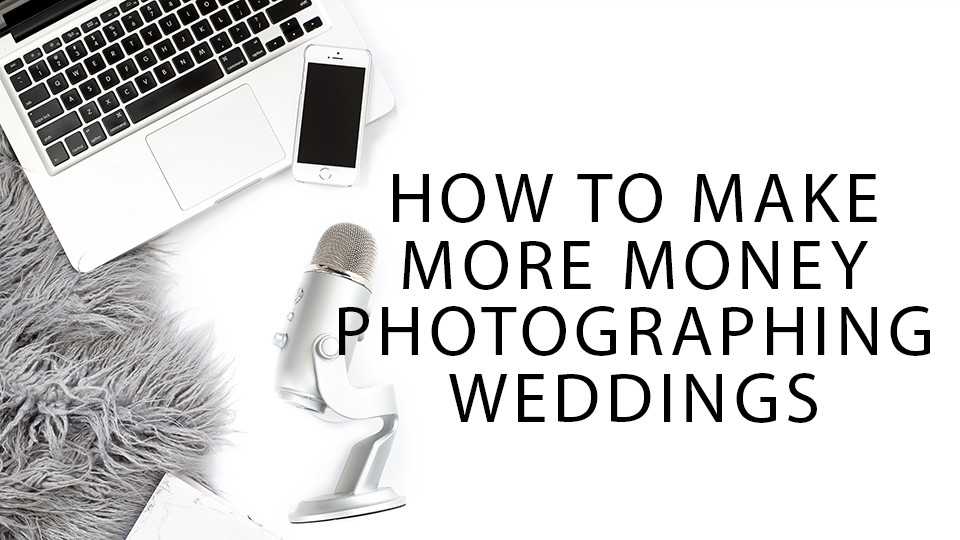 Photographers are artists. Sometimes we forget that we're also business owners. Let me tell you a little bit about my story. When I started to specialize in wedding photography things were going well. I had higher end clients and I was making great money, but I didn't feel fulfilled. I didn't love the weddings I was photographing or the clients. I was attracting the occasional offbeat client and I wanted more of those. My alternative and non-traditional weddings were the things that got me excited to shoot. It's where I felt the most creative.
So I decided to specialize in offbeat weddings. It was a risk. Maybe people would think I was insane? My business could potentially die completely. I had no idea how it was going to turn out. What I did know, was that if I couldn't photograph these clients, being a photographer wasn't going to be worthwhile for me. It was a risk I decided to take. What I didn't plan on was those clients having much smaller wedding budgets. Their budgets were not profitable for me.
I had to lower my prices so I could work with my favorite clients on earth. It was a problem. I had to find a solution to make up for the gap and get my profits up, without losing the clients I loved. That's when I dove into passive income and alternative income revenues full force and it completely changed my business.
Now I use my pricing as a way to help market toward my ideal clients, and my alternative revenue streams to help make up for the gaps with my clients whose budgets are often smaller than many people getting married. I learned how to turn a 3 hour wedding booking into a $2500 profit and it's revolutionized my business the last couple years.
I'm excited to pass all of this knowledge on with fellow wedding photographers. How do you know if this course is right for you? Do you:
- Feel like you can't raise your prices any higher, but want to make more money?
- Love the idea of IPS (in person sales), but don't have the time or means to make it happen and want to sell a lot of prints and products with less effort?
- Want to learn how to upsell extra services and products to your clients after they book?
- Need to learn some alternative pricing methods, different from the usual junk you hear about pricing?
- Like the idea of setting up systems that run automatically in the background and earning passive income from them?
- Want to learn how to make actual cash money from your blog posts for your clients?
- Want to figure out how to add in affiliate marketing to your business and build passive income from it?
If any of these sounds like you, or you're simply interested in learning how to make more money this course is for you. In this course we're going to be talking about some very different and unique methods that aren't often taught in the photography industry, but are widely used in other creative industries or businesses.
---
This course is not a get rich quick scheme. This course will force you to think about your business as a business owner and less as an artist. This course focuses on profitability and setting up systems to help you relax and bring you a little extra cash too!
In this course you are going to learn the following:
- All about email funnels and how to use them for marketing
- How to upsell extra wedding hour coverage, extra services and more products
- How to set up your pricing so it works as a marketing tool, and not just a way to get paid
- Blogging basics and how to make money off your blog posts
- How to use Pinterest to promote alternative revenue streams
- Why and how a photobooth to your wedding photography business will boost your revenue
- What affiliate marketing is, how it works, and how to use it to your advantage to make passive income
- How to set up cash referral programs with other wedding vendors
- How to sell prints and products
- Building trust with your clients and using it to be a resource
- How to write content that actually helps your clients
I can't wait to help you add some alternative revenue to your wedding photography business. These methods can change your business and help you free up time, pay off debt (I paid off over 60K in commercial debt!), and even add some automation and marketing business in addition to all that extra passive income!
This course is made up of instructional videos, but comes with a buttload of amazing downloadable content you can use to put these systems in place. Here are just a few things you'll be able to download and use in your own business: Email templates for selling prints and products, vendor referral pitch email template, affiliate program suggestion list, affiliate marketing legal disclaimer wording, automated email schedule and prompts, photo booth FAQs, and more.

BONUS: Here are some extra tidbids and content included for you!

- Bonus 1: My social media schedule as a wedding photographer (so you know what to post to up-sell more hours and wedding fun to your clients)
- Bonus 2: Blog post prompts and ideas for affiliate marketing (so you know what to write about to make the most of your affiliate marketing)

- Bonus 3: How to be an influencer video (for those photographers who work with a lot of brands or have their own educational business and want to learn how to become an influencer, ambassador, or affiliate for brands they love and help cut back on business expenses and maximize profits)