I run 4 businesses full time in less than 40 hours a week. I sleep in without guilt, drink wine while watching Netflix, travel a lot, and do a lot of fun things with my family and friends. The only reason all of that is possible is because of automation

Automation is underestimated by photographers and creatives. We're hesitant to invest in products and services that help us run our businesses behind the scenes because we don't see where it benefits us in the end. People always want to know how automation gets me more clients. The answer is that it does and it doesn't. It gets me free time, which I can use to get more clients or spend more time doing the things that matter most.
So, what is automation? Automation is basically putting computers, technology and robots to work for you in your business.

Do you:
Have calendar reminders set up to remember to email things to your clients?
Have a really inconsistent social media presence?
Wish you had more time to spend with your kids and spouse?
Prioritize only the necessary things in business and put everything else like marketing, social media and emails on the back burner because you have no time for it all?
This course might be right for you! If you're a photographer that's absorbed in editing or a blogger absorbed in blogging and your social media and customer communications suffer then it's time to automate them. Automation isn't for the faint of heart though. It takes dedication and time upfront to learn and set up, but once you have it all set up it runs your business for you and you can do the stuff you like. Automation is cheaper than paying to have your photos edited by someone else if you're a photographer. Automation is cheaper than hiring an assistant to run all your day to day business stuff behind the scenes.
This is a class for business owners and photographers who are fully ready to invest in automation. While this course does cover free options that can help you save a little time in business to be inclusive to everyone, those that get the most out of this course are going to be the ones who are willing to purchase the programs and services that can make automations happen in their business. Unfortunately a fully automated business is not something that can happen for free. I spend about $100 a month automating my business. However, it saves me about 5 hours a week in time. That's 260 hours of work a year. That is 6.5 weeks of time. Basically before automation I spent 6.5 weeks a year on time that I could have saved by investing in automation techniques. Now I have more time for travel or even to take on more work and gain more profits!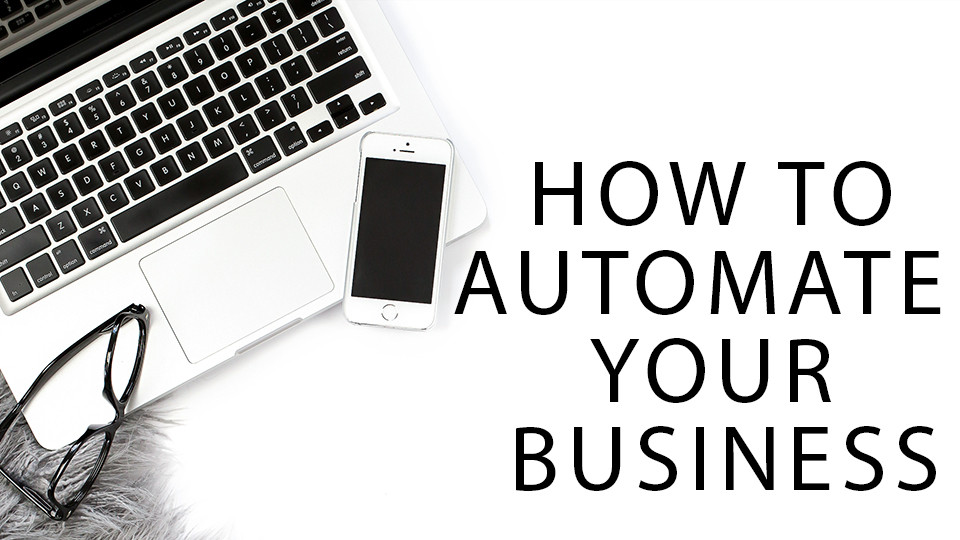 In this course you're going to learn the following:
How to set up email automations
How to set up Facebook and Twitter automations
How to set up Instagram automations and gain followers while doing it
How to automate parts of your Wordpress blog
How to get started with affiliate marketing (free module) so you can earn some passive income
How do I know if this course is right for me?
The blogging section on this course focuses on automations you can implement specifically on Wordpress blogs. If you're not a Wordpress user the information may not be as relevant. However, I recommend that everyone use Wordpress for their blog because of the tools available to make it your own and customize it for your business' needs!
This course is perfect for photographers. As a photographer myself I know how much automation can save me in time.
While this course does give plenty of free options for automation, those who get the most out of it will be those who are ready to invest. Remember, it costs money to make money. These automation techniques can take your marketing to the next level and helped me gain over 2,000 Instagram followers in less than 6 months. If you're not ready to invest in your business to save you time and create more consistently in your email communications and in your social media presence, this course may not be a good fit.
I can't wait to share what I've learned with you in this automation course and help you create a more consistent social media presence which leads to more followers and more bookings, and to create a consistent email communication system with your existing clients to help bring in referrals and provide a top notch customer service experience!

Please note: Want to try this course? Try the How to Get Started with Affiliate Marketing module for free!